Travel Tuesday: Chiang Mai, Thailand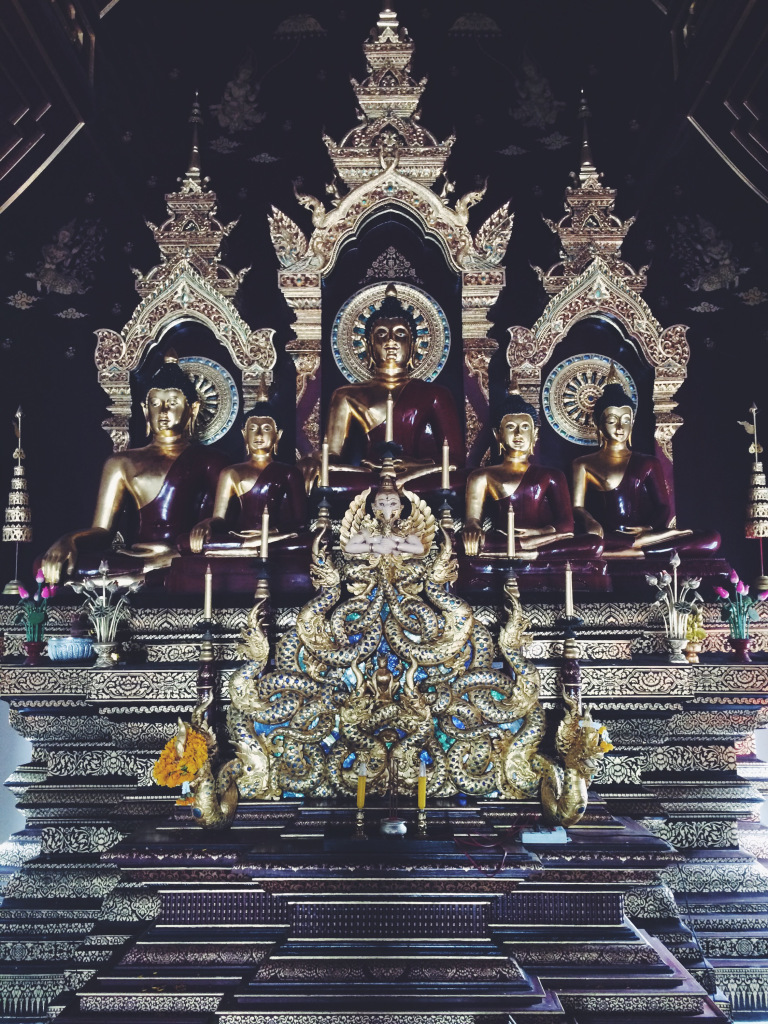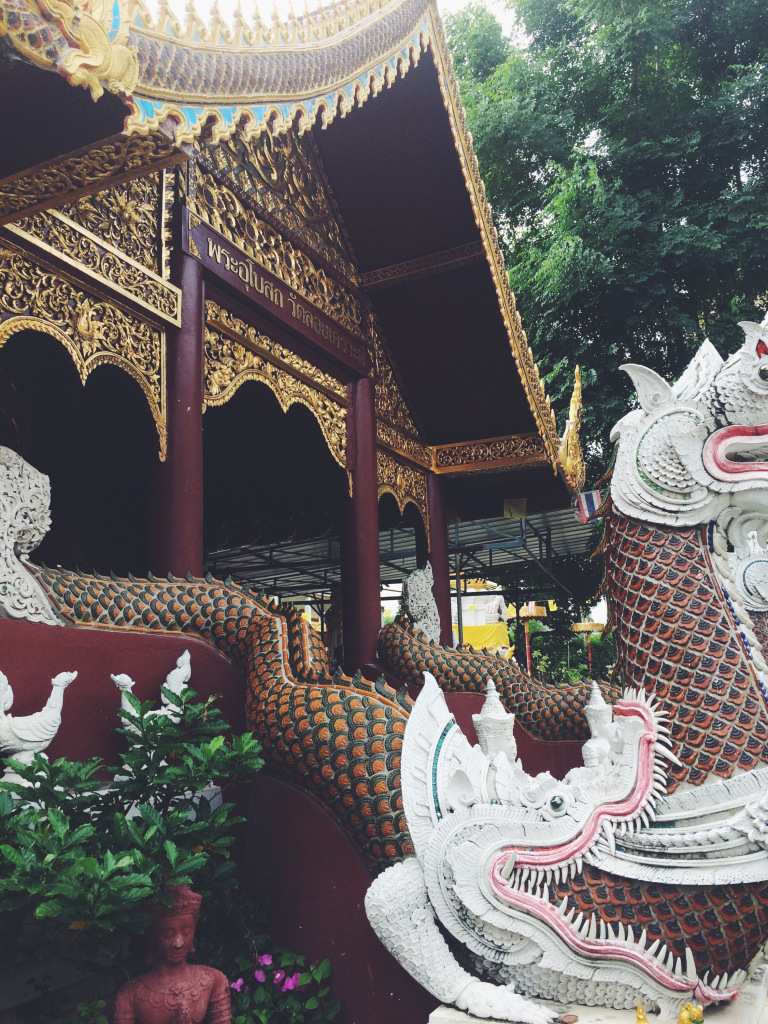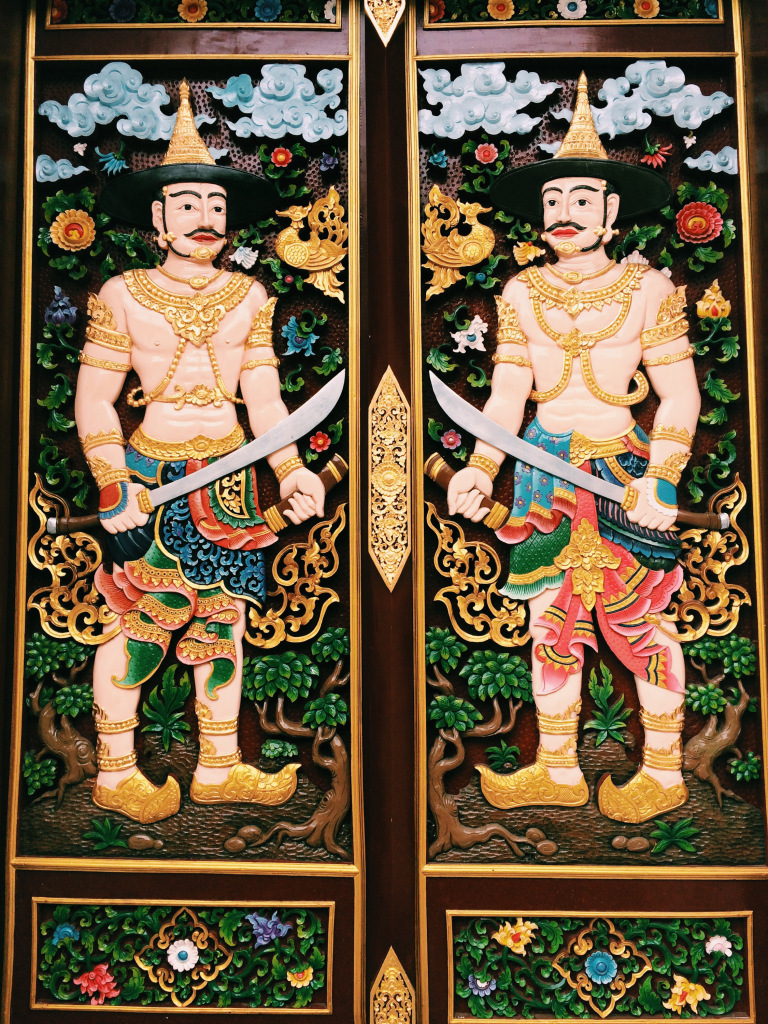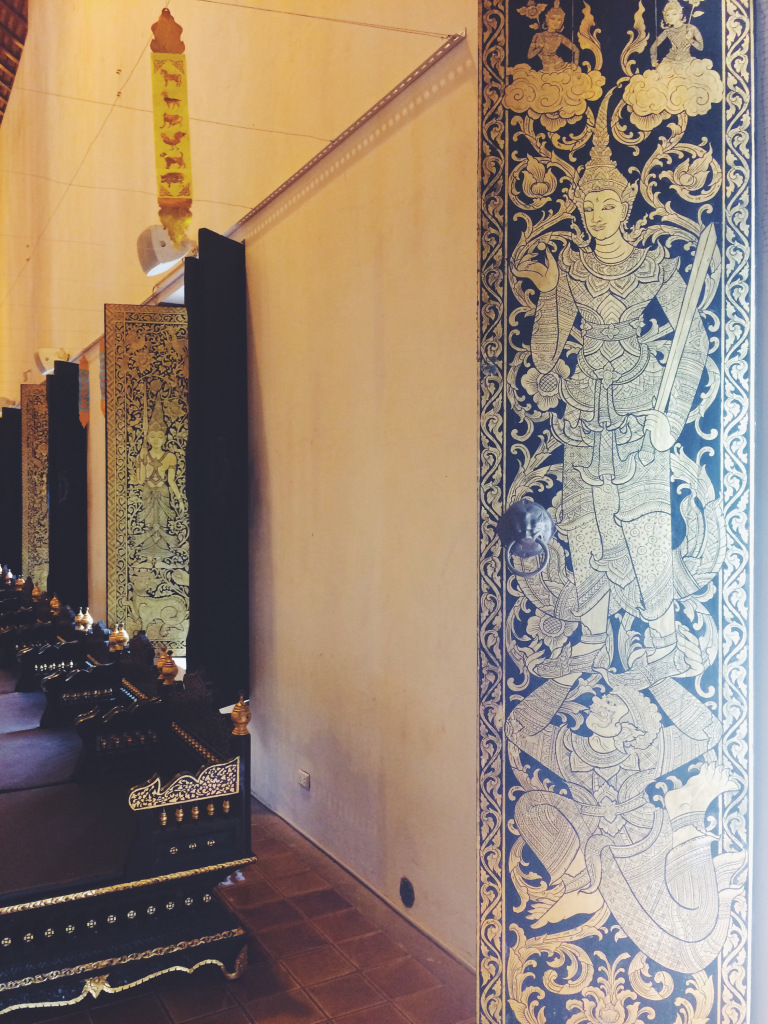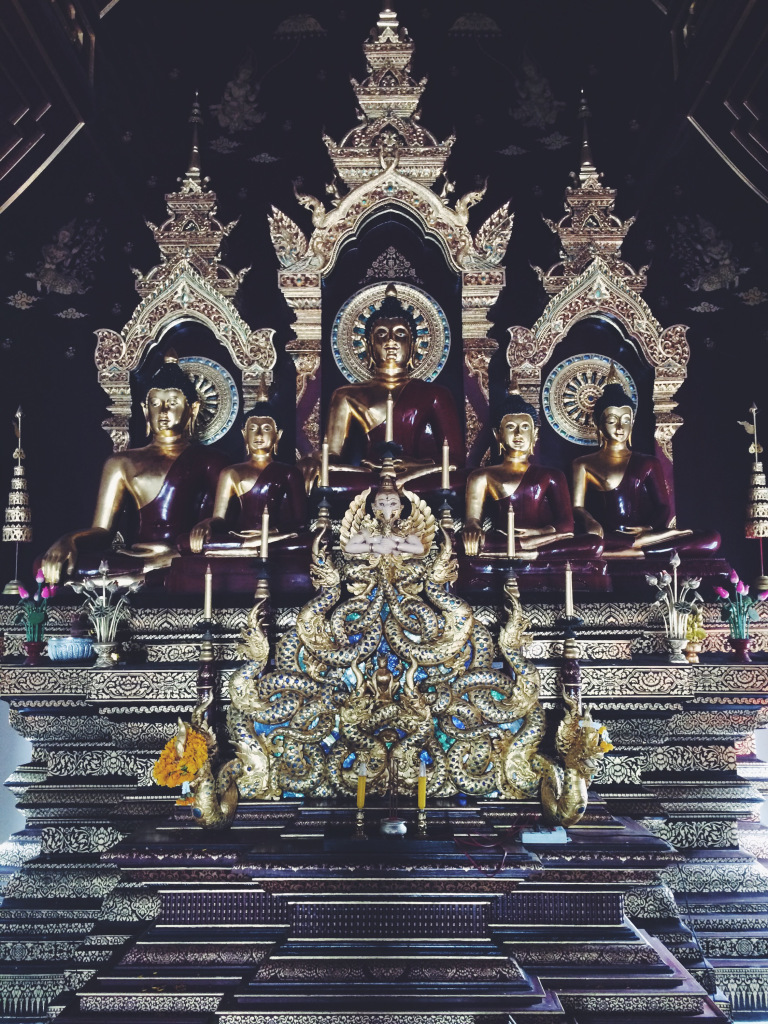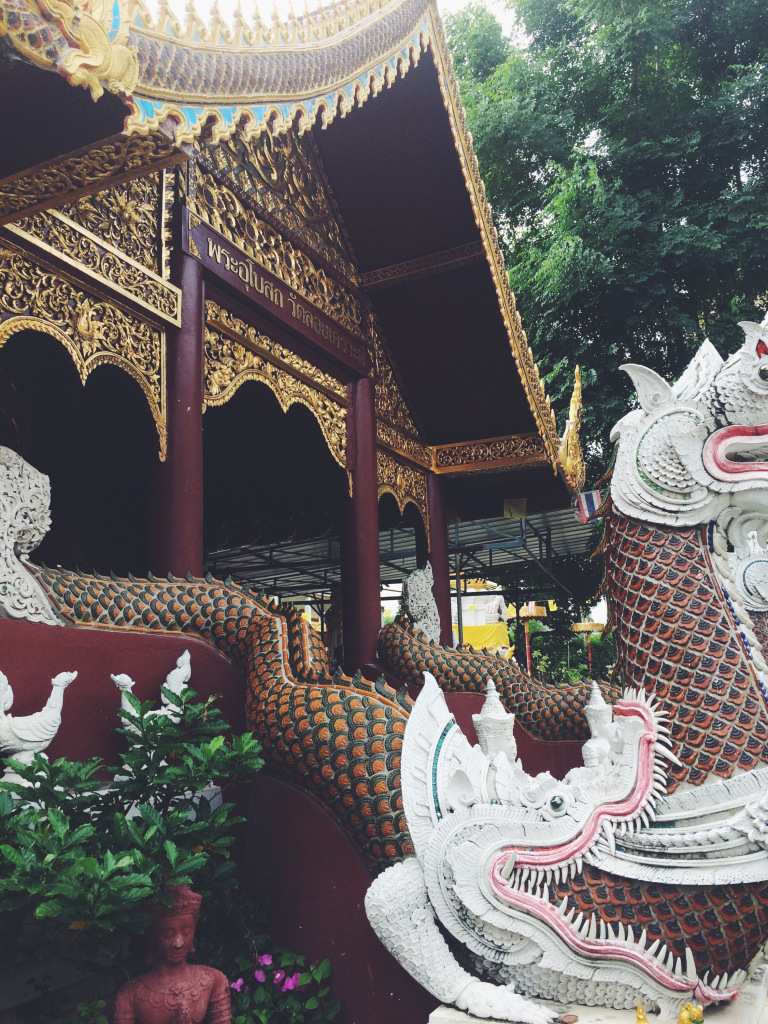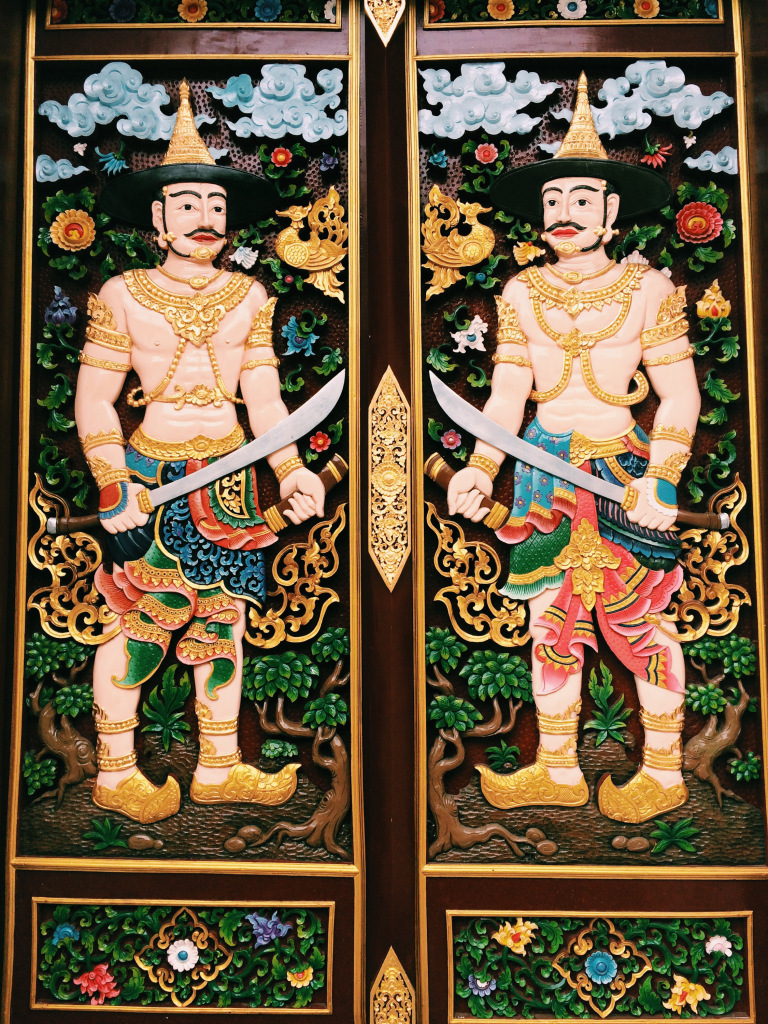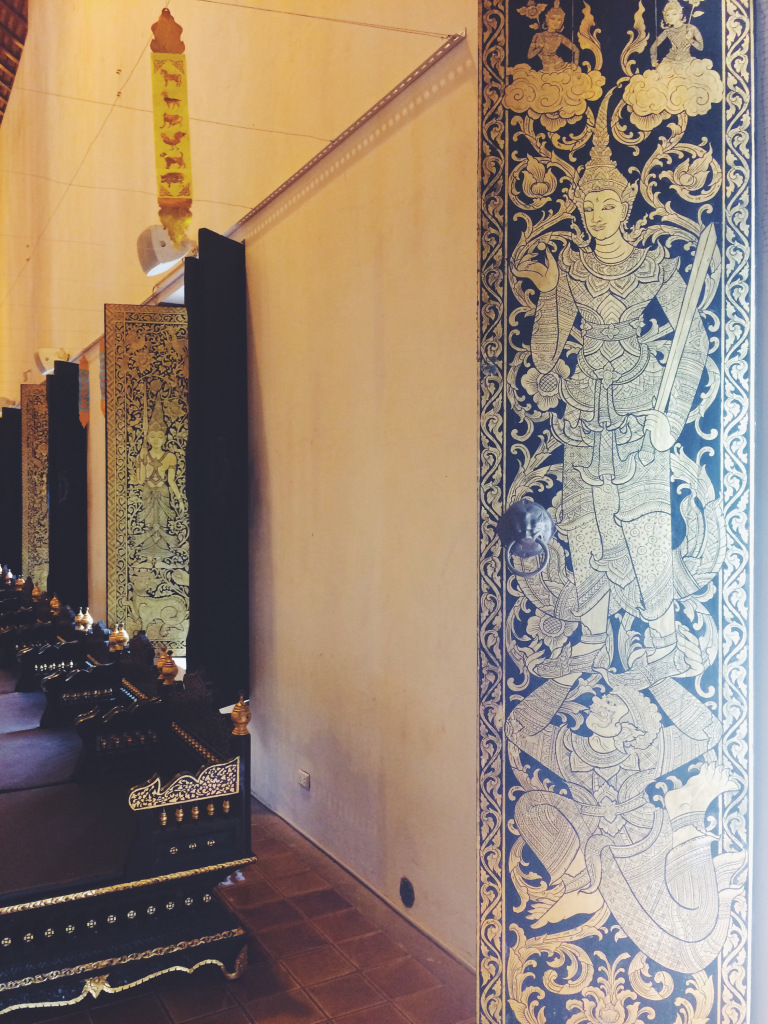 Photography and words by Caitlin Russell
'We arrived in Chiangmai in northern Thailand yesterday afternoon. We flew with Lao airlines from Luang Prabang, and the flight took only an hour whereas on land the journey takes over a day, so I'd really recommend it.
Getting from the airport to the hotel was also easier than any place we've visited so far. Directly outside the arrivals lounge there is a Meter Taxi stand – they book a taxi for you, taking you wherever you need to go, for a flat fare of 150 Baht, or around £3.
Our hotel, Mandala House, is located five minutes from the Main Street. It's close enough to get everywhere you need, but far away enough that you get peace and quiet. It's the first time we've arrived in a location at a time reasonable enough to go and do something other than go to bed, so we dumped our bags at our hotel and headed straight out.
We went to visit several temples, they are everywhere and each one is more stunning than the next. We visited in the late afternoon and got to see monks congregating to chant, and got to hear them chanting. We then went for dinner at a restaurant called The Old City Inn – it had a 4.5/5 rating on Trip Advisor and the food did not disappoint. We seen a little of the night market on our way back to the hotel, but will do some more exploring of it in due course.
For the most part, Chiangmai city offers only temples to see. There are countless excursions you can arrange, however, from elephant trekking to zip lining. We're on a pretty strict budget and after the last three weeks we've decided to slow down on the activities for now so we can do things towards the end of our trip to.
That being said, today we spent more time looking around temples, finding more and finding new parts of the ones we'd already visited. The largest temple, Wat Chedi Luang, is an impressive stone building that's surrounded by smaller, more modern ones. According to most sites it's the number one thing to see in Chiangmai, and it's worth more than one visit.
We went for lunch at a small family run restaurant called The Corner Restaurant located on the main strip. It had an eclectic collection of souveneirs from all over the world – Scotland included. The food was great and so cheap – we shared a starter, both had a main and two drinks for £6. On our way back to look at more temples closer to our hotel, I spent an hour in a traditional Thai spa getting a massage, which also cost £6. Thailand is significantly cheaper than anywhere we've been so far, but there doesn't seem to be any decline in quality of where we're staying, what we're eating or what we're doing.'
To see more of Caitlin Russel's travel photography and writings visit here: http://caitlinjeanrussell.com/